I arrived home from an event last week to find a mysterious package on Chickenlandia's doorstep. Okay, so it wasn't THAT mysterious; I knew the folks at Scratch and Peck Feeds had sent me something, but when I saw the shipping notification and inquired about it, no one would tell me what it was! I was only told it was a "surprise". Of course the kids and I had to open it right away. Check out the "unboxing" video on our new YouTube Channel, or click the play button below (we also introduce a chicken adorably named by my four-year-old):
So, what exactly is this new product from Scratch and Peck? Well, it's called Coop Confetti which is totally the best name ever and I LOVE it. Seriously, I'm not just saying that because I'm an ambassador for them. I genuinely love their products and this one is no exception. Scratch and Peck teamed up with Lisa Steele from Fresh Eggs Daily to create it, so I'm not surprised how fab it is. It's a mix of lavender, peppermint, rose and other calming aromatic herbs. I'm just gonna go out on a limb and say that all those things smell a lot better than my coop on most days LOL.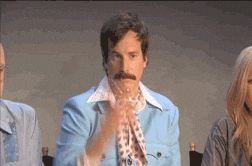 The instructions say to sprinkle it in the nesting boxes and on the coop floor as needed. So far, I've been using a little every day and it really helps to keep the coop smelling clean and fresh. I have to say I think my chooks love it too. 😉
So there you have it, Chickenlandia's mysterious package revealed! Look for it at your local farm store or go to scratchandpeck.com to grab some for yourself.
What about you? Do you have a favorite way to freshen up your coop? Let me know in the comments!