I write a lot about the chickens I rescue, but not as much about how they rescue me. Many of you probably already know what I mean, but if you don't, I'd like to take this opportunity to tell you why I tell my flock each day, "Thank you, chickens, for rescuing me." After all, tomorrow is Thanksgiving.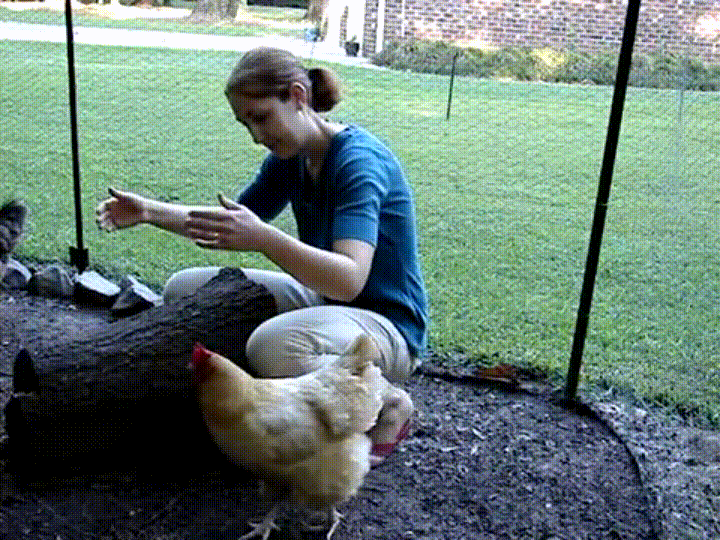 Someday, I'd love to tell you the story of my life. But for today, let's just say that I've had my fair share of ups and downs. I'm sure you have as well, because is there anyone who's had a perfect life? I don't think so. Watching my chickens each day, with their imperfections as so-called "non-show-quality" birds, I see their beauty despite what others may see as flaws. That's also how I try to look at my life. There have been really tough times, but overall, I've been lucky enough that the joys outweigh the sorrow. I'm so thankful for this.
This past year, I've had some health problems that have been tough to figure out. Nothing alarmingly serious, just inconvenient and puzzling. I've discussed it a little on my blog and I know many of you can relate. A big part of my relationship with chickens has to do with the way they motivate me each day. It doesn't matter how I feel, the chickens need tending to. It's snowing? They still need food and water. I'm too tired to get up? Too bad, they need to be let out of their coop. I must go outside and be in nature and listen to their calming noises. It's good for me, and I'm so very grateful to them.
So, along with my wonderful family and friends, I'm so thankful for this flock of mostly rescue chickens that continue to rescue me. It's true, they're not perfect. But neither am I, and in their imperfections I find my own peace with the ups and downs of my life. Thank you, chickens. And thank you to all of you who are with me on this journey. I love being in your flock!
To see Chickenlandia's Thanksgiving Special: The Tiny Chicken Rescue, click the play button below! I think you'll enjoy it.
What are you thankful for? Let me know in the comments!
Click here for my rescue dog page!