Have you ever looked at someone else's life and thought it was perfect? Maybe you've even felt a little bad about your own life as a result. I think we've all felt this way at one point or another. That's why it's about to get real in Chickenlandia. We need to talk about the nitty gritty of chicken keeping (and life)! Yup, you guessed it: we need to talk about POOP and how everyone deals with it.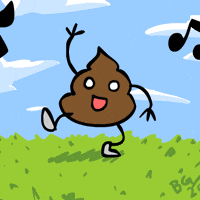 I've been in this chicken game a while, so I've spent a lot of time learning from the big time chicken experts. Of course, I love their photos on Instagram and their books about the joys of chicken keeping. But I always feel there's something missing in their images. I'm always wondering, where's the POOP?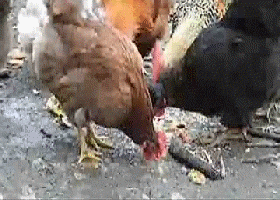 I want people to see the real me and to know that in chicken keeping as well as in life, poop happens. Cleaning and dealing with poop is just part of the territory. I've got some nice products that I use along with good husbandry to keep things under control. And for dealing with life's poopy moments? Well, that's why I have chickens: to give me perspective. Watch my latest YouTube video to find out more!
And just remember that even though other people's lives look perfect, EVERY coop has poop. <3